Pinterest Scheduler Review: Metricool vs. Loomly vs. Buffer vs. Tailwind
Have you heard that Pinterest is dead? It's not 'working' for content creators and influencers any longer. I'm here to tell you that couldn't be more wrong!
Pinterest is overhauling it's image and now wants to be seen as a Social Media App, which is evident in it's introduction of "Idea Pins", notes section and even 'my take' on pins. It's a major signal for how Pinterest wants to be viewed. Will this prolong the platform's life? I'm not sure, but for now there is major traffic to be had – if you follow the new Pinterest Method. (Check out the workshop here)

How do we know it works? Results don't lie! 🙂
With the new Pinterest Method for 2022 there are two parts:
Pin creation (covering this in our workshop on Thursday May 26)
Pin scheduling
And no! Do not use groups!!
Today we'll cover the most efficient way to schedule your pins. There are plenty of Pinterest scheduling apps available on the market but they are not created equal! The ones we're looking at today are all well developed, supported, reputable and on Pinterest's nice list. Specifically we looked at each app's
Price
Limits
Ease of Use (1- 5 stars)
Included content creation features
Metricool is advertised as the ultimate tool to analyze, manage and measure your social media activity.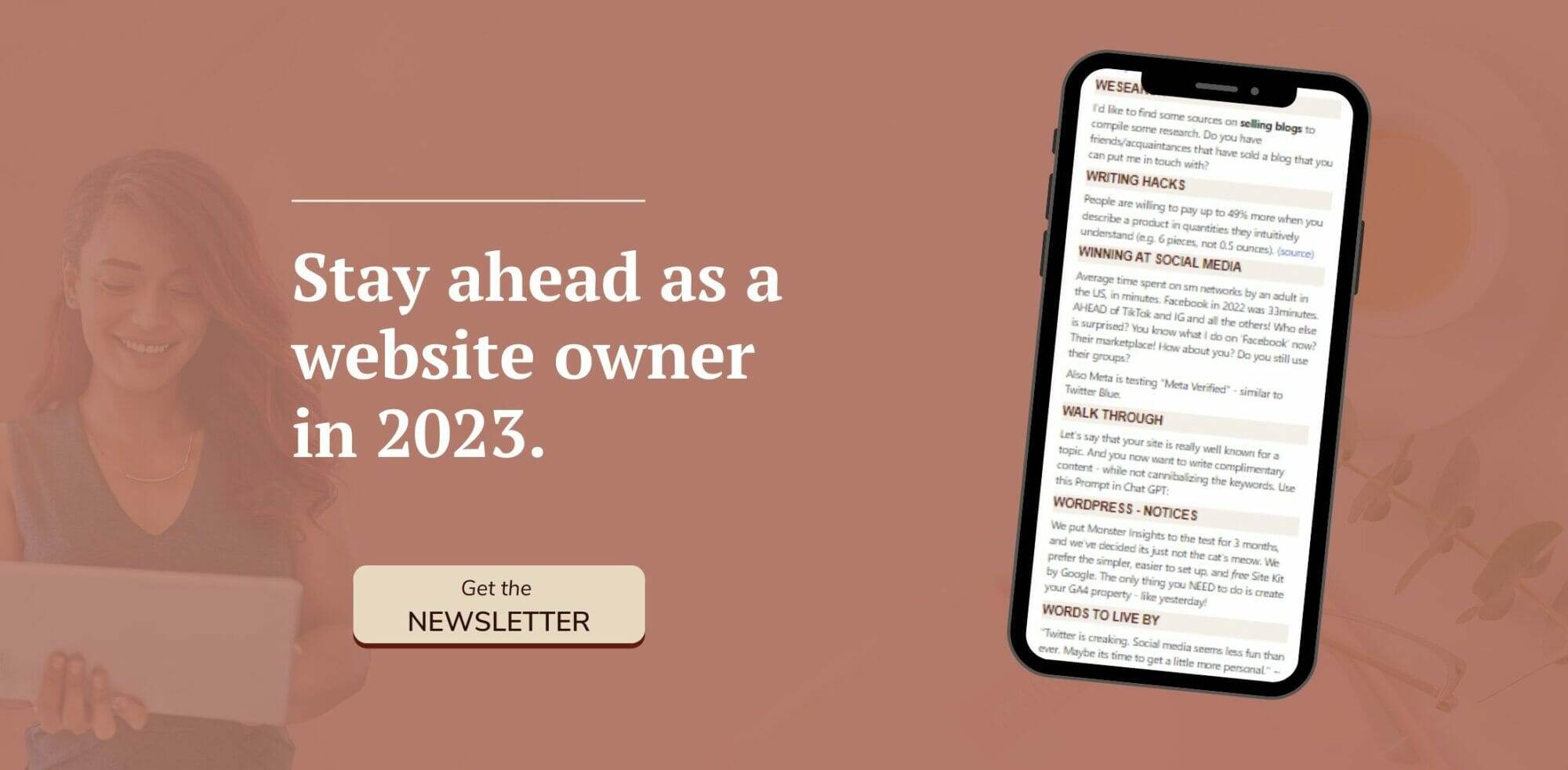 Features
Merticool allows you to connect to the following platforms:
Personal blog or website LinkedIn
Facebook Tiktok
Instagram Youtube
Twitter Your google business page
Pinterest
Merticool has a whole host of features including
– Analytics for all of you connected accounts
– A calendar view for easy visualization
– Smart links for easy tracking
– A centralized inbox to see and respond to all comments
The myriad of connections, automatic content and price is where Metricool really shines. Please see WARNING.
Limits
The lowest pricing tier allows for 50 posts per day which is beyond the maximum that Pinterest recommends ( 5-30 per day) so although there ARE technically limits – they shouldn't effect your use.
Ease of Use ( 3 stars)
Creating Pin posts and scheduling them out over time is made VERY simple with Merticool's calendar view. There is also an option to choose a title and which board you would like the pin to be posted to. However there is no clear directive for where to place the URL that your pin will be linked to. I actually needed the support desk to complete my first Pin post thus… 3 stars.

Pricing
Merticool has a scale for pricing that starts at $0/month for 1 "Brand" which includes one social media account for each platform. This is all you need! SEE WARNING BELOW.
Overall Review
Overall my experience with Metricool has been positive! The program is easy to use and I love the included analytics.
One major flaw that has deterred me from using this program for anyone is that Metricool actually redirects ALL traffic through their own URL. This skews the data and is not in your best interests.
When they fix that, this will be the recommended app for beginners/budget conscious users. Until that time, stay away from this app.
Loomly is advertised as a space where you a can collaborate, publish and measure your success all in one place.
Features
Loomly provides integration with all of the same platforms as Metricool as well as a few extras:
– Slack
– Microsoft Teams
– Unsplash
– Giphy
– Zapier
Loomly gives you post ideas, based on trending topics, RSS feeds, date related events and social media best practices. These extras are where Loomly really shines. Plus they offer collaboration tools and approval process in every plan.
RSS Feeds
Twitter Trends
Events, holidays & date-related celebrations
Social media best practices
Custom Post Ideas
It also includes an inbox to respond to all comments and messages from your connected platforms, analytics and a calendar view for easy visualization of what you have scheduled.
Limits
The best part about Loomly is there are NO post limits, I even confirmed this with their support team!
Ease of Use (2 stars)
This section is unfortunately where Loomly can become tedious and time consuming. Each pin requires 5(!) steps to upload and schedule. While this does ensure that every aspect of your pin is accounted for – this many steps simply feels like overkill, especially when you are batch scheduling content!

Pricing
Pricing for Loomly is right in middle of the road at $35/mo, if you can get past the scheduling process. And they do offer a 15 day free trial.

Overall Review
In comparison to the other platforms we are reviewing today, Loomly offers the best content suggestions and collaboration tools. It's not the most affordable program available, but not the most expensive either. But it's ease of use really goes down with the multiple steps required for each post.
You can give Loomly a look for yourself here.
Grow your audience on social and beyond.
Features
Buffer has an almost identical set up of features as Metricool including builtin analytics for all your social media accounts, a calendar for scheduling and a centralized inbox. It is not meant for collaboration or approval processes.
It does not offer suggested content or link to any platforms above and beyond your main social media platforms.
Limits
Buffer has some of the most restrictive pinning limits I've seen among popular scheduling applications. The limits are as follows:
| | |
| --- | --- |
| Social network | Posts per 24 hours |
| Facebook | 25 |
| Instagram | 25 |
| Twitter | 100 |
| LinkedIn | 50 |
| Pinterest | 5 |
As you can see in the table above, they have a limit of 5 Pinterest posts per 24 hour period. Pinterest itself, recommends five pins as the MINIMUM number of posts per day to promote engagement.
This limitation alone is enough to rule out Buffer as an option, IMO. We even checked with support, whined, cajoled and looked cute. But still… 5 measly posts. *very sad face*
Ease of Use ( 4.5 stars)
Another plus for Buffer is that it is incredibly easy to use. All the information required for a post is contained within one pop up window and it is very user friendly and straightforward. One step and you can post!
scheduled and you can toggle between channels very easily.

Pricing
Another plus for Buffer is that they are the most affordable option of the four we are discussing today. You pay $6 per channel(platform), with the first 3 channels being included in the free tier. They also offer a 14 day free trial to give you a chance to take the program for a spin!
Overall Review
As a company I've been following Buffer since their inception. Their company culture and ethics are stellar. Buffer would have been my choice for Best Pinterest Scheduler if it weren't for the daily posting limit. If the limit for Pinterest were raised to the same amount as the other social channels then it would be the ideal scheduler. (hint, hint)
You can get all the info on Buffer here.
They say it's the tool that feels like a marketing team. If you were marketing on Pinterest only, didn't require strategy or analysis or creation, then sure.
Features
Tailwind offers the same features as the other three schedulers but also has the Tailwind Creator – it is like a lite version of Canva. This acts as a pin creator – on steroids. The only platforms that Tailwind supports are Facebook, Instagram and Pinterest.
Tailwind does not suggest content, collaboration tools or provide a central inbox for comments.
Limits
Tailwind imposes daily post limits based on the pricing tier purchased. The free and pro tiers are not enough for a month of pins (31 days x 5 pins per day = 155 pins). That requires the advanced tier at $39.99/mo. That just seems ridiculous to me, when you can't even manage all your platforms there.
Ease of Use ( 4.5 stars)
Tailwind is very simple to use, specifically for scheduling pins. The built in color palate, font and logo control for branding makes it very easy to create consistent fresh pins and there is only 1 step to publish. Once again, the calendar view makes it very simple to see what you have scheduled the simple interface is user friendly.

Pricing
This is the only category where Tailwind falls behind it's competitors. It is simply a higher fee for an very similar package when compared side by side. For that price, I would need to handle ALL the social media channels in the app.
Overall Review
Tailwind is probably the MOST popular scheduler specifically for Pinterest, and it's easy to see why. The ease of use is very high and it boasts all the same features as it's competitors, plus it now acts a bit like Canva.
Conclusion
So there you have it! My honest review of our four top contenders. None of these have earned the title of "Best Pinterest Scheduler" in my opinion, but some come pretty close!

If this all sounds like too much work just hire us! Check out our Pinterest Packages (the scheduler price is built into our packages).

You can also catch my free Pinterest workshop on Zoom coming up on May 26/22. Join me by clicking here.